The best that briefs can be: The "Cult" from Skiny, Austria.
Comfortably seamless and soft cotton. In a set of 10 only from £7.99 each.
They have particularly fine hems and leg openings, which could hardly be made more delicately. Thus, the briefs are invisible under clothing, and don't constrict or pinch. They are fully fashioned in one piece to fit the body shape exactly, and to make them extremely comfortable. Plus, this way, they don't have seams at the leg openings and at the waist. Even after frequent washing the "Cult" briefs will retain their shape. Available in a pack of 3 or in a value pack of 10 in white or black.


100% cotton. Machine washable.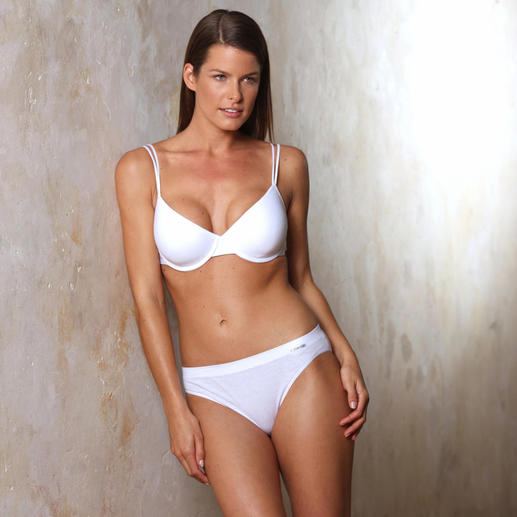 Be the first to review this product