Body with elegant ballet neckline. Fits perfectly.
Made from skin-friendly cotton single jersey with 8% elastane for shape.
Whether you wear it as underwear, as originally intended, or under a jacket instead of a T-shirt, you'll always feel comfortable and perfectly dressed in this ballet-style top. The deep scooped neckline, front and back, emphasises the décolleté and shoulder areas, and is a much better fit than an ordinary T-shirt. The elastane provides elasticity, allowing the body to follow every movement and fit snugly and neatly. The crutch closure is broader than in most bodies, keeping it in place for hours.

As the body has a generous fit we recommend you order it a size smaller. 92% cotton, 8% elastane. Machine wash. By Skiny of Austria.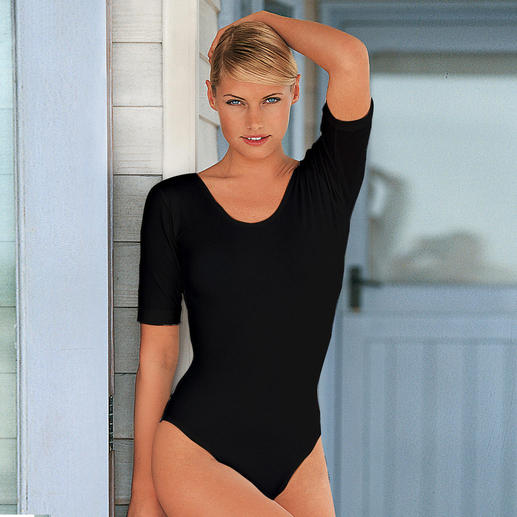 Be the first to review this product