06.04.2020 - We are still here for you. Standard delivery currently takes about about 5 to 7 working days. More
Stylish alarm clock and dimmable night or mood lighting all in one.
Perfect for bedside tables, desks, bookshelves, ... And as a travel alarm clock.
A prime example of successful design – simple, elegant and extremely functional. Turn the alarm clock upside down and it transforms into a practical, dimmable light. So you can always enjoy non-glare, cosy warm-white mood lighting – just the way you want it.
Turning it over stops the alarm. Shaking activates the snooze function.
Dimmable backlight. 12/24-hour time display. 2 programmable alarm times. Snooze function for 5 minute alarm pause. Battery charge level indicator. Rechargeable 1,200 mAh battery. Charging time approx. 3 hours. Running time up to 6 months in wake-up mode only or 17.5 - 160 hours depending on light level. USB charging cable included (supplied without adapter). High-quality matte ABS plastic housing. Measures 80mm (3.1″) diameter x 95mm (3.7″) height. Weighs 158g (5.57 oz).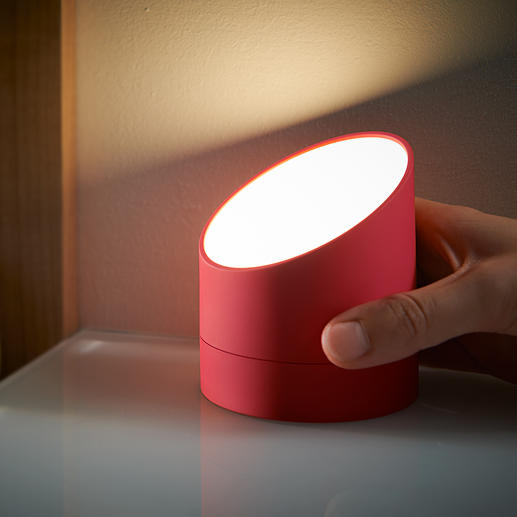 Be the first to review this product