Goodbye
As a result of the Brexit, Pro-Idee has closed its UK online shop and stopped deliveries from the Continent to the United Kingdom.

You have shopped with us in the past and your Pro-Idee product has developed a fault within its guarantee period? No worries, we're still here for you. Please simply contact us by mail to service@proidee.co.uk. We'll be happy to find a solution for you.

If you wish to have your order delivered to an address outside the UK, we invite you to continue shopping in our German, French, Dutch, Austrian or Swiss online shop.

We thank you much for the continuous support throughout the years.
Six-Denier Tights, 2 Pairs
Tights at 30°C in the shade.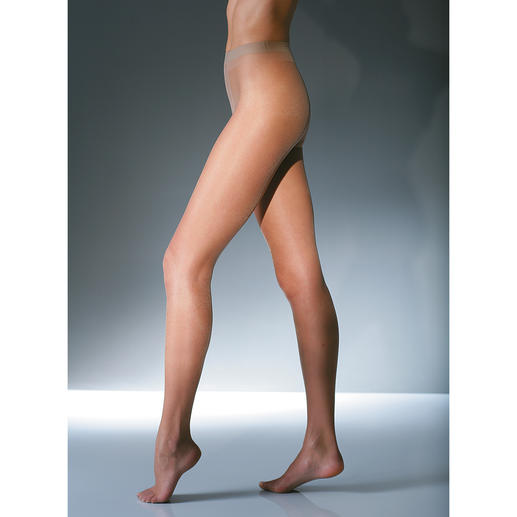 Six-Denier Tights, 2 Pairs - Tights at 30°C in the shade. 6-denier fine polyamide: Properly dressed, without getting too hot.
Six-Denier Tights, 2 Pairs
Tights at 30°C in the shade.
A true lady never goes out without wearing tights – even if it's hot outside. Conventional tights, however, are made of 15 or 20 denier polyamide and are therefore uncomfortable on hot days. Besides, they are very susceptible to ladders. These tights, however, are a sensational 6-denier thin with a transparent, non-visible brief, and yet they are not fragile thanks to the highly elastic Lycra® content. The cotton gusset and the knitted waistband give them a perfect fit; and the added Lycra® also ensures a snug and wrinkle-free fit. With reinforced toe. These tights are rip-proof so will give you plenty of wear for a long time.

Available in a 2-pack. Colour: Nude. Made of 85% polyamide, 15% elastane. Hand wash only. By Gallo/Italy.