Goodbye but not Farewell ...
As a result of the Brexit, Pro-Idee is temporarily closing its UK online shop (www.proidee.co.uk) until further notice. We apologise for the inconvenience. Everything you might want to know about the situation is to be found in the FAQs below. It will surely help you navigate through this change and answer the most frequent questions you might ask yourself regarding ordering, shipping, delivering and many other areas which are impacted by the closing of our online shop. As we remain committed to curating a unique selection of high quality products, we invite you to continue shopping in our German, French, Dutch, Austrian or Swiss online shop if you wish to have your order delivered to an address outside the UK. We thank you for the continuous support throughout the years and we hope to be able to reopen our UK online shop in the near future.
Ultrasound Toothpaste, 75ml (2.53 oz)
No abrasive substances to damage teeth and gums.
No abrasive substances to damage teeth and gums.
This toothpaste was developed specifically for ultrasound toothbrushes.
The safe ultrasonic waves create millions of tiny air bubbles. These bubbles implode, removing food debris, plaque, bacteria, etc. and also gently remove stains (nicotine, coffee, tea). At the same time, the ultrasonic waves penetrate deep into the gums, improve blood circulation and prevent inflammation. Dental floss and mouth wash are a thing of the past.
Ingredients: Aqua, Hydrated Silica, Sorbitol, Propylene Glycol, Tetraprotassium Pyrophosphate, Xanthan Gum, Sodium C14-16 Olefin Sulfonate, Mentha Arvensis Leaf Oil, Sodium Fluoride, CI 77891 (Titanium Dioxide), Sodium Saccharin, Allantoin, Chamomilla Recutita Flower Extract, Salvia Triloba Leaf Extract, Sodium Methylparaben.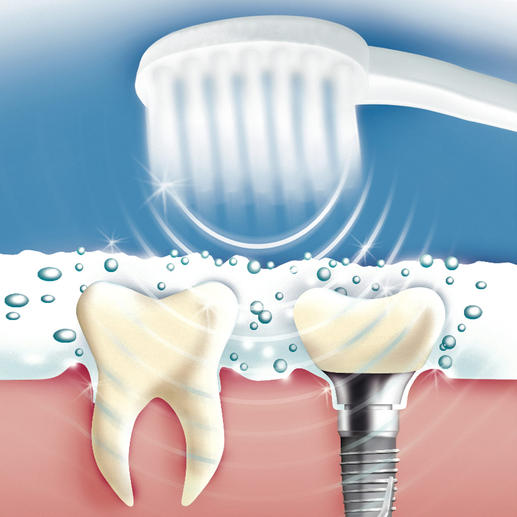 1
2
3
4
5
6
7
8
9
10
11
12+
Be the first to review this product