31.05.2020 - You may experience longer delivery times due to the current circumstances and logistic difficulties that are out of our control. Further details are available on the webpage of each product. More
Belts' Elasticated Belt, Women
Brilliantly comfortable belt.
Belts' Elasticated Belt, Women
Brilliantly comfortable belt.
Brilliantly comfortable belt.
Infinitely adjustable and elastic.
Forget all about belt lengths and sizes. This woven belt does not need eyelets. The tongue can be pushed through the braid anywhere and as a result the belt is always an exact fit.
In addition, the strips of viscose-covered rubber are elastic and therefore more comfortable to wear – the belt is secure but never pinches, even when you sit down.
Expertly made.
The many different colours add a fresh note to both your business attire and leisure clothing. The classic professionally crafted finish guarantees you will wear this belt for many years. At last, a beautiful belt you can give someone as a gift, because it will always fit.

Width: 3cm (1 1⁄4"). Material: 100% viscose with rubber core. Calfskin. Buckle in solid brass with silver alloy. Made in Italy. Exclusively available via internet and by mail order from the Fashion Classics catalogue.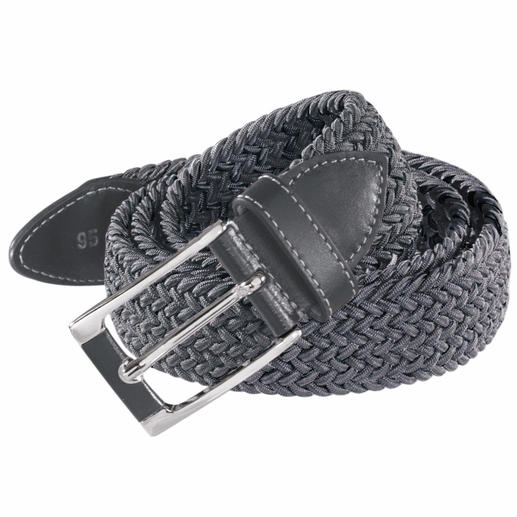 Be the first to review this product