04.04.2020 - We are still here for you. Standard delivery currently takes about about 5 to 7 working days. Mohr
Floral print on silk tweed.
Floral print on silk tweed: Both the pattern and material make this tie so interesting.
Made by Ascot/Germany, stylish men's accessories since 1908.
Ties with a floral print are in vogue again. Ties made of tweed are too. But rarely will you find a combination of both trends. We have discovered a particularly beautiful example for you.
Floral print on silk tweed.
Made by tie specialists Ascot in Krefeld, also called Silk City. A tie that perfectly matches the upcoming winter suits made of corduroy, velvet and tweed in tones of brown and beige.

Width: 8cm (3.1"). Colour: Colourful floral print on a beige background. 55% silk, 45% cotton. Dry clean only. Made in Germany.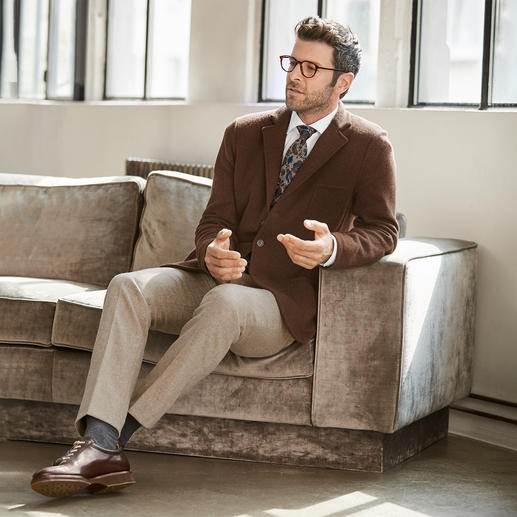 These on-trend pieces go well with 'Ascot Floral Tweed Tie':
Be the first to review this product