03.04.2020 - We are still here for you. Standard delivery currently takes about about 5 to 7 working days. Mohr
Brilliantly comfortable belt. Infinitely adjustable and elastic.
Forget all about belt lengths and sizes. This woven belt does not need eyelets.The tongue can be pushed anywhere through the braid and as a result the belt is always an exact fit. In addition, the strips of viscose-covered rubber are elastic and therefore more comfortable to wear – the belt is secure but never pinches, even when you sit.
Expertly made.
The many different colours add a fresh note to both your business attire and leisure clothing. The classic purse maker's finish guarantees you will wear it for many years. At last, a belt you can give someone as a gift, because it will always fit.

Length with belt loop: 123cm (48.4″). Width: 3cm (1.2"). Material: 100% viscose with rubber core. Calfskin. Buckle in solid brass with silver alloy. Made in Italy.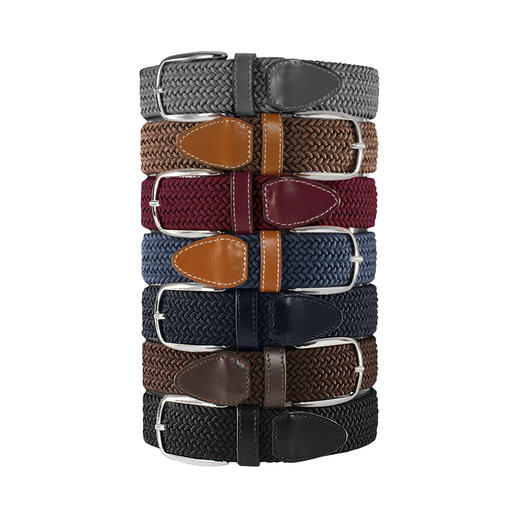 Be the first to review this product