09.04.2020 - We are still here for you. Standard delivery currently takes about about 5 to 7 working days. More
Silicone Baking Mat, Set of 2
From the Pro-Idee Special Shop
Cuisine
Silicone Baking Mat, Set of 2
From the Pro-Idee Special Shop
Cuisine
Heatproof to 250°C. Dishwasher safe.
Heat-resistant silicone keeps your oven clean.
No tiresome scrubbing. No burnt-in stains.
Drips of fat and meat juices, leaking fruit juice, batter – this practical baking mat protects your oven from burnt-in residues and keeps your baking sheets permanently clean. Spare yourself the tough job of cleaning the oven and the need to use caustic cleaning sprays.
Heatproof to 250°C. Dishwasher safe.
Simply place the silicone mat on a baking sheet and slide this into the oven at the required height (but not directly on the base of the oven). We guarantee that nothing will stick to the extremely smooth surface and nothing will get burnt in. Ideal too as a baking tray for your Christmas biscuits. To clean, simply wipe with a damp cloth or wash in the dishwasher. Made of fibre-reinforced food safe silicone. For electric and gas ovens. Size 45 x 31cm (17.7" x 12.2"), fits all standard ovens.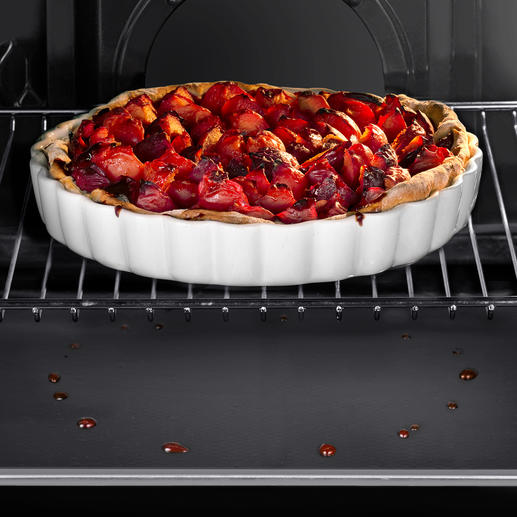 Be the first to review this product