Space-Saving Table-Top Waste Bin
From the Pro-Idee Special Shop
Cuisine
Space-Saving Table-Top Waste Bin
From the Pro-Idee Special Shop
Cuisine
Stylish desk bin to collect organic waste in a small space.
Large volume, small footprint. Perfect for the kitchen and on the table.
Easy to fill without making a mess, thanks to the large opening (17.5 cm; 6.9″). Yet this mini waste bin takes up less space on your kitchen counter than a saucer.
Easily holds up to 1.7l worth of vegetable scraps, kitchen paper, coffee filters, ...
Unlike the more common swing lid, this close-fitting hinged lid keeps odours in and insects out and can be locked open.
Can be hygienically cleaned in the dishwasher. Pretty enough for the dining table.
Made from matte-black plastic, BPA-free. Measures 18.4 x 9.5-17.5cm (7.2″ x 3.7-6.9″; height x diameter), weighs 66g (2.3 oz).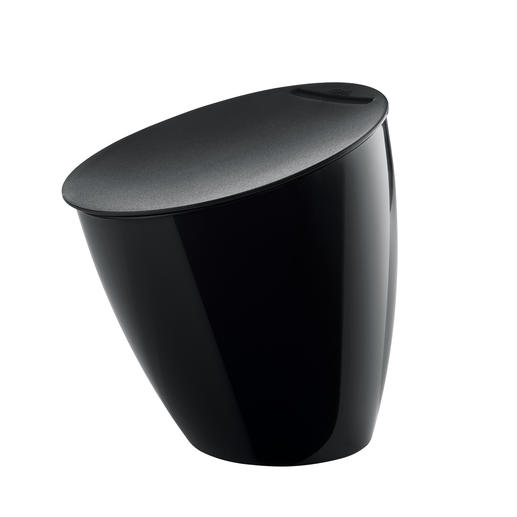 Be the first to review this product