The letterbox made of stainless steel in envelope form. Chic eye-catcher instead of boringly smooth.
In the digital age it is a tribute to the classic postal letter. Handmade by Dwenger Design Manufaktur, Hamburg (Germany).
Beautiful design can also be really functional. A perfect example of this is this stylish stainless steel letterbox shaped like an envelope. Instead of being mass-produced like most conventional letterboxes, this one is the result of precise manufacturing work in Hamburg - and the highlight for your house entrance.
Handles even large mail volumes without any problems.
The mailbox is practically thought out and spacious – and you can see its function at a glance. Due to the 32 x 3cm (11.8″ x 1.2″) large slot, long envelopes up to DIN A4 fit. The tightly closing, double cover flap keeps dirt and moisture out. Measuring 43.5 x 31 x 8cm (17.1″ x 12.2″ x 3.1″) inside, the mailbox offers plenty of capacity. A hidden lock secures the contents and protects them from any curious eyes. Theft protection makes it difficult for thieves to do their job.
Large back slot for your newspapers.
The 5cm (2″) deep, open tray also holds thick catalogues and weekly newspapers – and keeps them out of inclement weather. The slipcase holds the mailbox elegantly and securely in the air with its load-bearing capacity attached to the house wall, gate or property wall.
Indestructible weather-resistant 1.4301 stainless steel in finest factory quality.
Optionally in matte or powder coated with fine anthracite glitter. Can be wiped with a damp cloth. Letter box: 45 x 31.4 x 12cm (17.7″ x 12.4″ x 4.7″). Newspaper tray: 38 x 26 x 5cm (15″ x 10.2″ x 2″). Total weight 7.73kg (17 lb). Delivery includes mounting material and hexagonal key. You will receive two keys for the lock.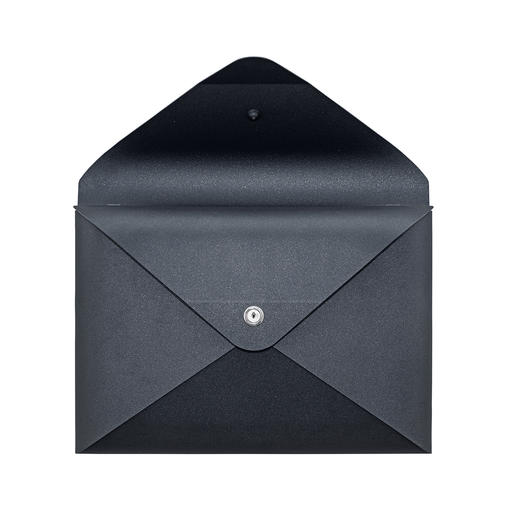 Be the first to review this product