Hangs securely from a tree. A perfect fit on the balcony railing. The flexible and positionable bird feeder.
Easy to fill and with two feeding compartments for all native bird species.
Where is the best observation place for bird feeding in your area? You can position this feeder so that you have a clear view of the fun goings-on. Hang it on a tree in your garden with the pre-assembled wire rope or simply place it on a branch or on your balcony railing.
The two feed compartments are easy and species-appropriate to fill!
Under the removable lid there are two separate feed compartments. This also allows you to serve your favourite seeds to different bird species. Thanks to the transparent acrylic glass, you can see immediately when supplies are needed. Large filling openings ensure convenient refilling. The lid has an overhang and protects the feed from rain and snow moisture. In addition there are small water drain-holes at the base. Measures 28 x 18.5 x 17.3cm (11″ x 7.3″ x 6.8″). Weighs approx. 340g (12 oz).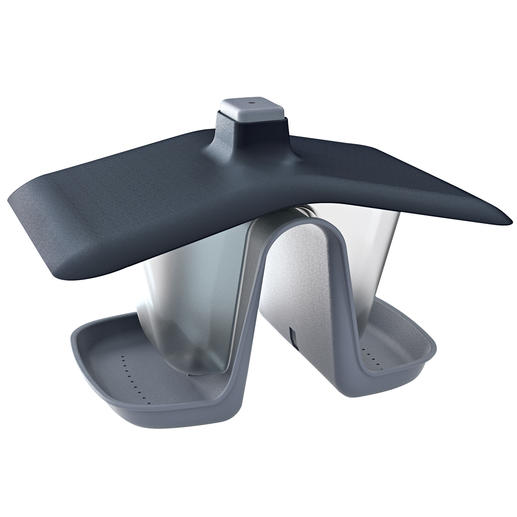 Be the first to review this product