05.04.2020 - We are still here for you. Standard delivery currently takes about about 5 to 7 working days. Mohr
Saint James Brittany Polo Shirt
Saint James Brittany Polo Shirt
The nautical women's polo shirt with a new look.
Much more feminine than the well-known classics, yet authentic. By Saint James/France, since 1889.
In fresh aqua blue and neutral white, this airy, skin-friendly nautical polo shirt made of pure cotton, is a wonderful addition to your summer wardrobe.
Versatile as a polo shirt, but more original and elegant:
Thanks to its V-neckline (visually reminiscent of a sailor's top) and small collar, it's much more feminine than the mainstream nautical polo shirts, whose manufacturers have nothing to do with the high seas. The traditional brand Saint James gives it a nautical twist with two small buttons on the front of the collar. Contemporary and modern, but with a nautical theme:
Pomme de touline ("monkey's fist" in English) – is the name of the knot that originally served to weigh down the end of a throwing line.
This way, one could throw a thinner rope onto a mooring point in the harbour, to which the thick rope was fixed to secure the ship.

Tailored fit. Length in size 10: 63cm (24.8"). 100% cotton. Machine washable.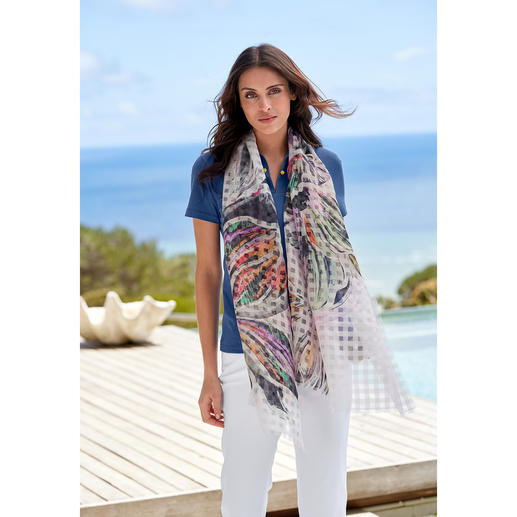 These on-trend pieces go well with 'Saint James Brittany Polo Shirt':
Be the first to review this product