Junghans 1954 Short Sleeve Twinset Pullover or Long Sleeve Twinset Jacket
Junghans 1954 Short Sleeve Twinset Pullover or Long Sleeve Twinset Jacket
Delicate fine silk knit. In a fashionable length.
The perfect twinset to wear with on-trend high-waist trousers and skirts. From Junghans 1954.
Even though the twinset is a fashion classic, it is often neglected by the designers. As a result, highly fashionable designs are a rare find – especially premium quality twinsets like this one which even comes in a new shorter length.
Pure silk: Smooth, cool, with a slight sheen.
The luxurious natural fibre is surprisingly tear-resistant and, when knitted, is pleasantly stretchy. For a perfect fit without going baggy, the front, back and sleeves are elaborately fully-fashioned, precisely knitted into shape and then stitched together.

Short sleeve pullover and long sleeve jacket in straight cut. Length in size 14: Pullover 60cm (23.6"), jacket 51cm (20.1"). Colour: Black. 100% silk. Hand wash only.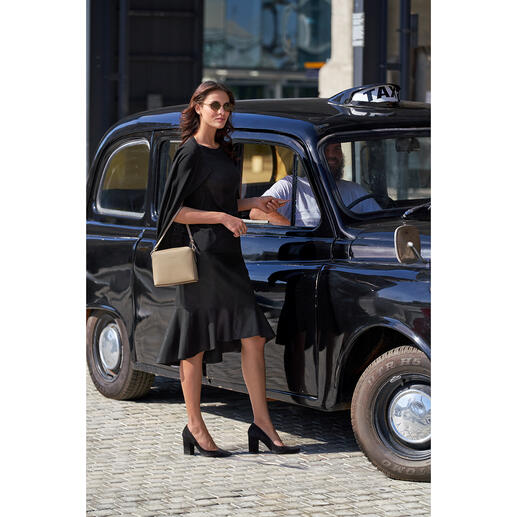 These on-trend pieces go well with 'Junghans 1954 Short Sleeve Twinset Pullover or Long Sleeve Twinset Jacket':
Be the first to review this product