05.04.2020 - We are still here for you. Standard delivery currently takes about about 5 to 7 working days. Mohr
Knitted instead of woven: Silk in relaxed style.
Unusually airy and casual.
Silk is mostly woven to create the popular, elegant look. But sometimes you come across casual knitted silk. By knitting it, it becomes airier – like this scarf, which is made of 100% matte Como silk.
Silk knit is also much more elastic.
Therefore, you can also wear this scarf as a belt or hair band.

Size 205 x 20cm (80.7" x 7.9"). 100% silk. Dry clean only.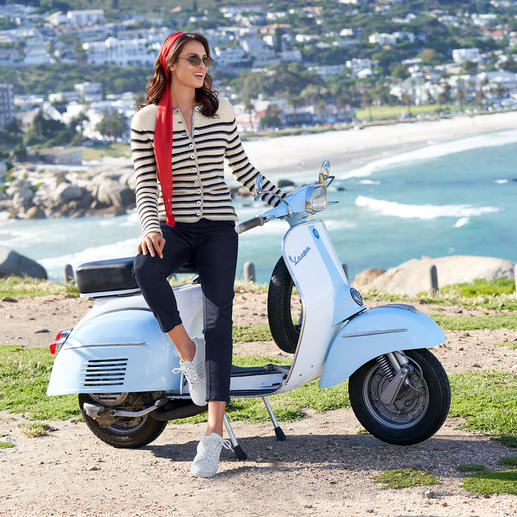 These on-trend pieces go well with 'Knitted Silk Scarf':
Be the first to review this product