07.04.2020 - We are still here for you. Standard delivery currently takes about about 5 to 7 working days. More
The grip makes them ideal yoga socks.
The grip makes them ideal yoga socks.
Particularly skin-friendly: Socks with organic-certified silicone grip.
Made in Germany. By Hirsch Sports, stocking tradition since 1928.
Anyone who has worn these once, will never be a fan of other socks, because these are made exclusively of natural virgin wool and silk. The high-quality materials are first cut by the Hirsch Sports' knitwear specialists, then mixed and then spun. This is the only way to optimally connect the fibres and create these incomparably fluffy socks. They are very fine (scratch-free), warm and naturally breathable.
The grip makes them ideal yoga socks.
The nubs are made of non-toxic and plasticiser-free silicone paste and give you a safe and non-slip grip. You will hard pushed to find more skin-friendly socks, because it is the only GOTS certified (Global Organic Textile Standard) silicone paste that is available for non-slip socks.

70% virgin wool, 30% silk. Hand wash. Made in Germany.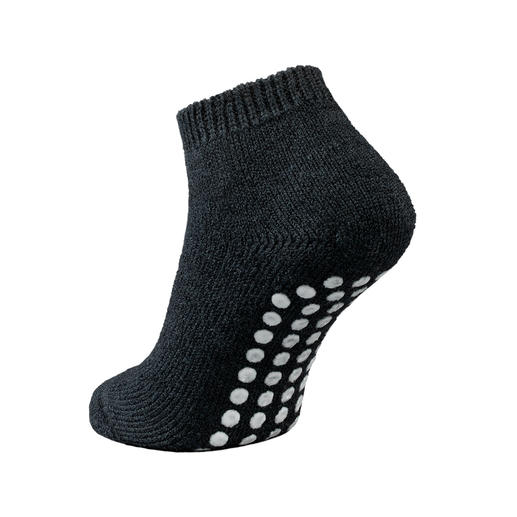 Be the first to review this product