06.04.2020 - We are still here for you. Standard delivery currently takes about about 5 to 7 working days. Mohr
Superga® Metallic Mesh Sneakers
A good design endures.
Even comfortable in hot weather.
Superga® Metallic Mesh Sneakers
A good design endures.
Even comfortable in hot weather.
With added Italian nonchalance: The Superga® 2750.
The first of its kind in 1925. Today a cult classic. Particularly popular with metallic mesh this season.
This sneaker, with a vulcanised rubber sole, was invented in 1925 in an Italian factory which mainly produced rubber tyres, raincoats and rubber heels. It was considered a small revolution and became the template for all sneakers. Prior to their invention, normal shoes were worn for playing sports − uncomfortable and unthinkable today.
A good design endures.
The cult classic with the model number 2750 has become synonymous with the brand Superga®, and has remained almost identical for decades in terms of appearance and workmanship. Nowadays, it is less common in the gym and more evident on the catwalks of the Fashion Weeks, the boulevards of the fashion capitals and the beach promenades of the holiday hotspots.
Even comfortable in hot weather.
Thanks to the airy metallic mesh fabric, this model is not only bang on-trend, but also ideal at high temperatures. Its classic design is more subtle and versatile than the over-bulky sports shoes from the young trend labels.

5-hole lacing. Upper, lining and insole made of textile. Outer sole made of rubber sole.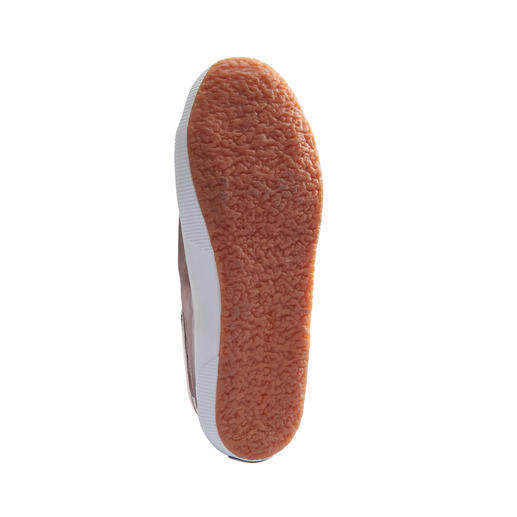 Be the first to review this product