Skid resistant rubber sole.
Skid resistant rubber sole.
Bright patterned instead of plain and boring.
Stylish travel slippers by Ixli, France.
Most travel slippers of this type tend to look rather humdrum. But this pair by Ixli, the French accessory label, is bright patterned. With a feminine floral design and animal prints, charming ornamental flowers, and trimmed with lace. They are made of velvet and as supple as a gym shoe. On long flights, at a hotel, riding in a car, or just relaxing at home.
Skid resistant rubber sole.
The elasticated opening fits comfortably without pinching. They protect your feet from dirty floors away from home. And easily fit into any handbag.

Extremely stretchy. Fit sizes 2 to 7.5. 100% polyester. Hand wash only.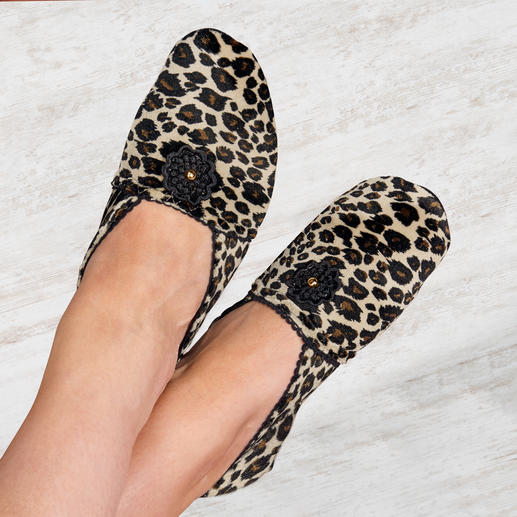 Be the first to review this product