Warm and waterproof. And true to the original instead of only an imitation.
Aigle brings back a French boot classic from the seventies.
Retro shoes in the style of the 70s are now in vogue. But often they are only inspired by the design from the seventies, and so don't have much in common with the original any longer. Aigle, on the other hand, has re-launched one of their most iconic winter boots. The design is exactly the same as the original, so the boots remain beautifully true to form.
Casually elegant. Wonderfully warm. And easy to wipe clean.
Because of their many advantages, these are the perfect winter boots. The innovative neoprene uppers are dirt and water-repellent and easy to wipe clean. Inside, a wool-like, roughened polyester lining keeps your feet wonderfully warm. It's so soft that you could even go without socks. Mid-height, ankle-warming shape. Sewn-on soles.

Colour: White. Upper: Neoprene. Lining: Polyester. Insole: Microfibre-covered PU foam. Outsole: Rubber.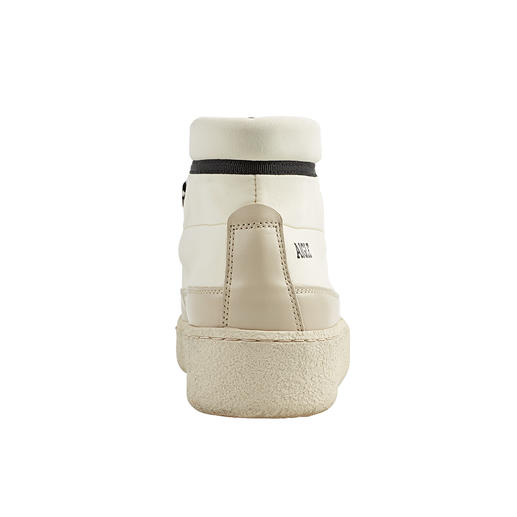 These on-trend pieces go well with 'Aigle Retro Winter Boots':
Be the first to review this product