Goodbye but not Farewell ...
As a result of the Brexit, Pro-Idee is temporarily closing its UK online shop (www.proidee.co.uk) until further notice. We apologise for the inconvenience. Everything you might want to know about the situation is to be found in the FAQs below. It will surely help you navigate through this change and answer the most frequent questions you might ask yourself regarding ordering, shipping, delivering and many other areas which are impacted by the closing of our online shop. As we remain committed to curating a unique selection of high quality products, we invite you to continue shopping in our German, French, Dutch, Austrian or Swiss online shop if you wish to have your order delivered to an address outside the UK. We thank you for the continuous support throughout the years and we hope to be able to reopen our UK online shop in the near future.
"Wrap" Top, long sleeves
At last – a wrap top that fits perfectly.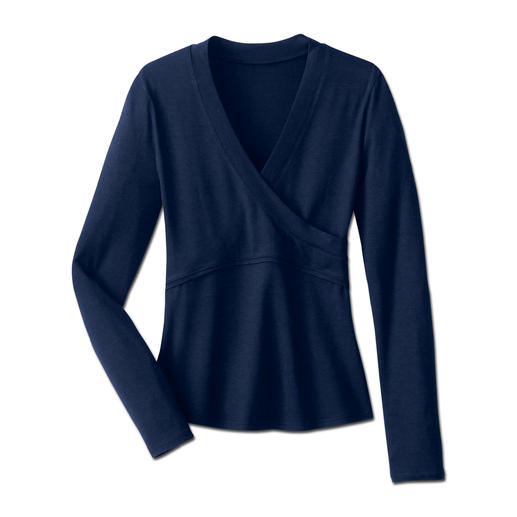 Navy
Black
Black
Ecru
Ecru
Ecru
Ecru
"Wrap" Top, long sleeves
At last – a wrap top that fits perfectly.
At last – a wrap top that fits perfectly.
Its secret: A mock wrap design without annoying ties.
Wrap tops are popular. and are worn with skirts, 2-piece outfits, trousers and suits. Sadly most of them simply don't fit properly. That won't happen with this wrap because the neckline is firmly stitched at just the right place.
Flatters your figure.
The top has a soft drape which flatters your natural feminine contours. It outlines your figure and looks as seductive as a "genuine" wrap top. The wide, smooth trim flatters the plunging neckline.

Length in size 12: approx. 56cm (22"). In soft, silky smooth jersey: 92% viscose, 8% elastane. Machine wash. Needs practically no ironing.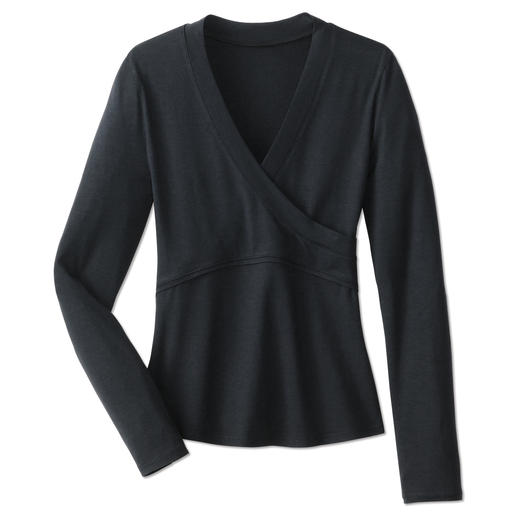 Be the first to review this product