Strenesse Silk Shirt Style Blouse
Strenesse Silk Shirt Style Blouse
Sporty cut. Elegant fabric. Strenesse has the perfect blouse for a "sporty elegant" theme.
The fashionable, sporty box shape is a classic of the Strenesse collections, and is cut to perfection: V-neckline with subtle fringed edges, double-layered hem and cuffs to give the proper character of a blouse. The sophisticated silk crêpe brings elegance – but without a festive lustre. Delicate and fluid, it is less shiny and a little firmer than common silk fabrics due to the grainy texture.

Casual straight style with 3/4-length sleeves. Length in size 10: 62cm (24.4″). 100% silk. Hand wash.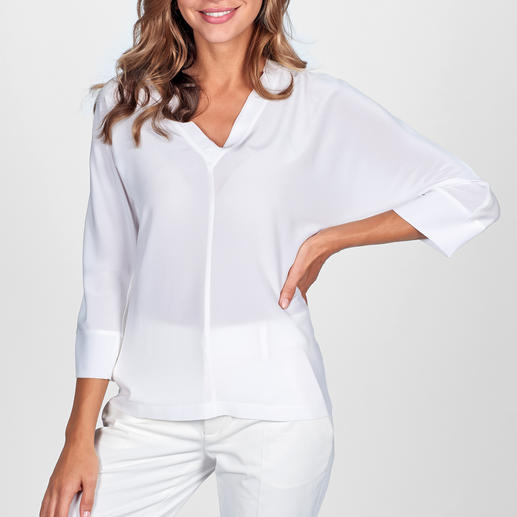 These on-trend pieces go well with 'Strenesse Silk Shirt Style Blouse':
Be the first to review this product