A favourite of the fashion crowd: The affordable cashmere sweater by Zoe Ona.
Popular oversized and with trendy turtleneck. In red and natural.
The casual pullover of the still new Cologne label Zoe Ona can compete with much hyped competitors at much higher price levels when it comes to style. Because there is no expensive marketing and the wonderfully soft 50/50 mixture instead of pure cashmere make up the good price.
Label to watch and social media shooting star.
Founder Andrada Ona is actually a surgeon and presented three models of her hobby knitting on Instagram in 2018. Within a year, bloggers and influencers made her a successful designer and business woman with her own production location in her Romanian homeland.

Boxy, oversize form. Length in size 10/12: 59cm (23.2″). 50% wool, 50% cashmere. Hand wash.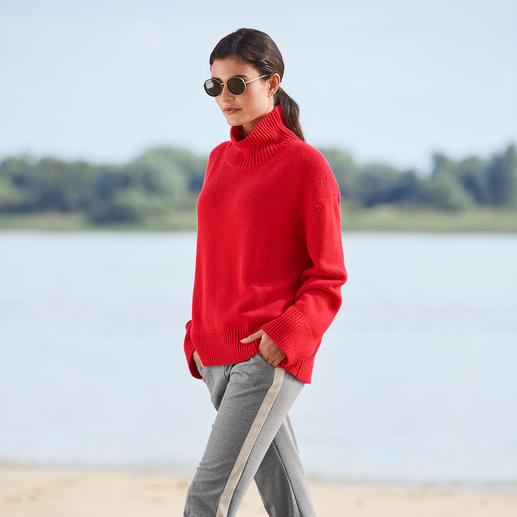 Be the first to review this product