Chic sports couture instead of an over-casual street style: The hooded sweater by Strenesse.
Elegant enough for fashionable business outfits.
The current sportswear influence has turned the sweatshirt into a genuine fashion favourite. But a chic, feminine and adult-looking sweater, which you can even wear to work, is a rare find. However, this piece from Strenesse ticks all the boxes.
Typical clean design.
Without wording, logos and patches. Instead of a drawstring, the hood is adorned with stylish, large eyelets. And instead of an unflattering kangaroo pocket over the stomach, it features a side pocket made of elegantly shimmering organza. The high-quality sweat fabric is extra soft and thick, with a towelling texture on the inside.

Casual, straight style with drop shoulder. Length in size 10: 62cm (24.4"). 86% cotton, 14% polyamide. Pocket fabric made of 100% polyester. Machine washable.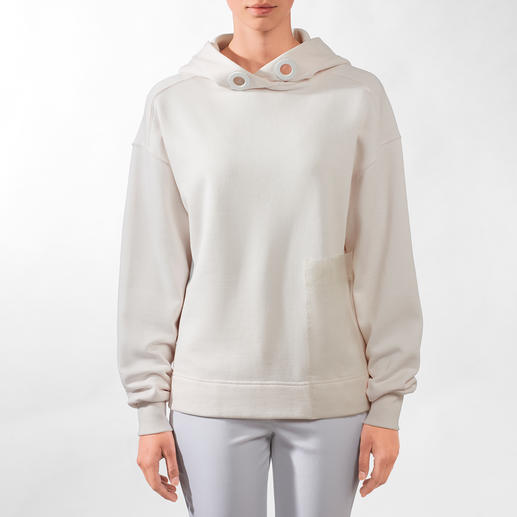 These on-trend pieces go well with 'Strenesse Hooded Sweater':
Be the first to review this product