2-in-1 "Floating Pearl" Earrings
2-in-1 "Floating Pearl" Earrings
1 pair of earrings - 2 looks. Discreet pearl studs during the day; extravagant drop earrings for the evening.
The trick: A second pearl that can be hooked on to the back.
Always have the right earrings for the occasion and outfit. You can wear the discreet studs with shimmering freshwater pearls on their own with your business suit. If you go out in the evening, simply add the attachment incorporating the second, slightly larger pearl.
The "floating" pearl is an eye-catcher and will be a topic of conversation.
The silver or gold hook is almost invisible, cleverly hidden behind the earlobe making it look like it is floating. A very modern interpretation of classic pearl jewellery.
The 925 sterling silver settings won't tarnish thanks to the rhodium/gold plating.
Both freshwater pearls are almost perfectly round and measure 6 and 8mm in diameter respectively. The earrings are each almost 1.8cm (0.7") long overall and weigh approx. 1g .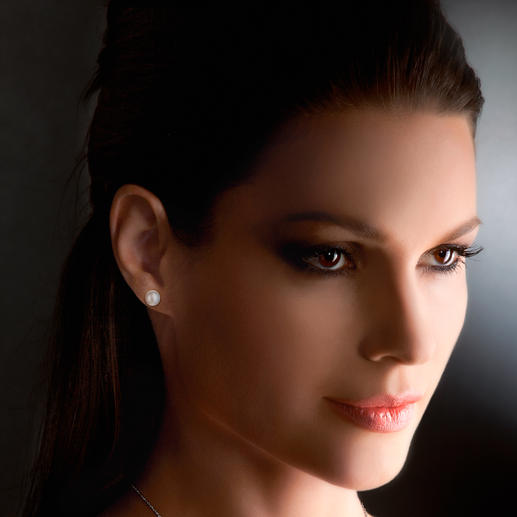 Be the first to review this product