Goodbye but not Farewell ...
As a result of the Brexit, Pro-Idee is temporarily closing its UK online shop (www.proidee.co.uk) until further notice. We apologise for the inconvenience. Everything you might want to know about the situation is to be found in the FAQs below. It will surely help you navigate through this change and answer the most frequent questions you might ask yourself regarding ordering, shipping, delivering and many other areas which are impacted by the closing of our online shop. As we remain committed to curating a unique selection of high quality products, we invite you to continue shopping in our German, French, Dutch, Austrian or Swiss online shop if you wish to have your order delivered to an address outside the UK. We thank you for the continuous support throughout the years and we hope to be able to reopen our UK online shop in the near future.
Holiday Sleeveless Dress
Wash, dry, wear.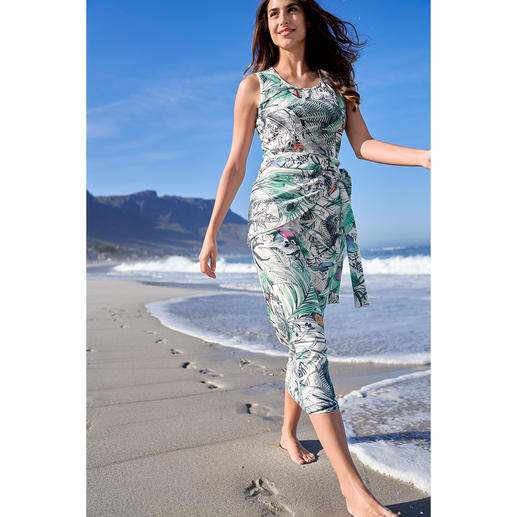 Jungle
Jungle
Jungle
Black
Black
Turquoise
Turquoise
Holiday Sleeveless Dress
Wash, dry, wear.
Wash, dry, wear.
The easy-care holiday dress.
This easy-care holiday dress in fine ottoman rib jersey is a great all-rounder. You can wear it for a walk on the beach, for casual party evenings or a garden party at home. Simply wash, dry and wear again.
This ­ankle-length dress is slightly tailored making it both figure-flattering and comfortable. Firm stitching on all seams.
Wear your holiday dress with an elegant scarf or a classic blazer. Perfect with the hip wrap (sold separately): Decorative and light as a feather, its close fit in the hip area is figure-flattering. The dress looks wonderful worn with sandals, flat ballerina shoes, sneakers, clogs or simply barefoot.

Slightly tailored style. Length in size 12R: 130cm (51.2"). 95% polyester, 5% elastane. Machine wash. Exclusive to ­Fashion ­Classics.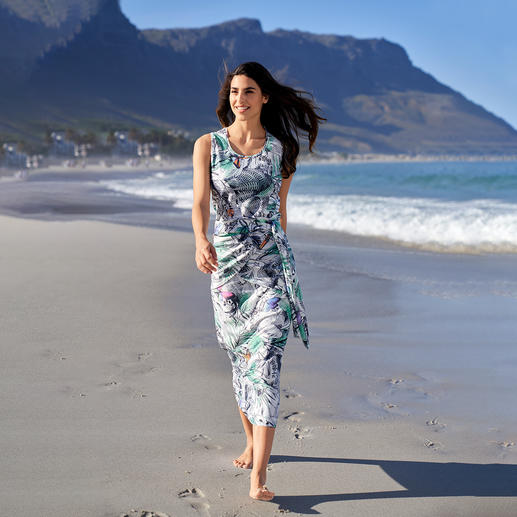 Be the first to review this product