Fringes, dots, an embellished collar: Spectacular Blumarine design – but not at a designer price.
The black dress by be Blumarine.
The silky fringes sway beautifully with every move. The large polka dots shimmer seductively in the light. And the rhinestone-studded collar looks like a precious necklace. This is an extravagant design that could just as well have come from the luxurious Italian couture line Blumarine. But it is a design from the new, young (and affordable) prête-à-porter offspring, "be Blumarine".
Versatile length. Detachable collar.
Wear with the embellished collar and high heels to create a sexy little black dress look with red carpet potential. Wear it without the collar as a tunic with leather leggings for a rockstar glam look. Buttoned at the neck.

Flared A-line. Length in size 12: 80cm (31.5"). Colour: Black. Shell and lining: 100% polyester. Dry clean only.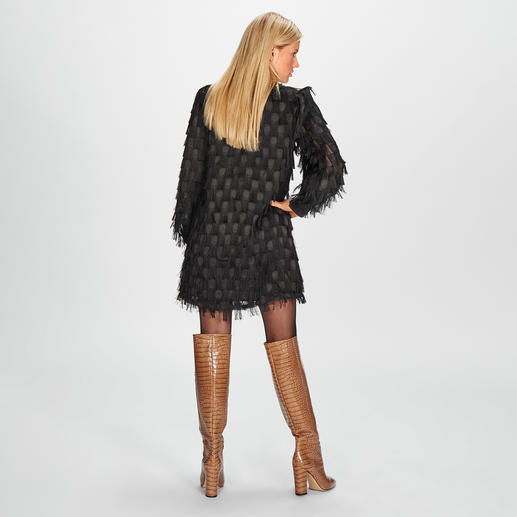 Be the first to review this product