05.04.2020 - We are still here for you. Standard delivery currently takes about about 5 to 7 working days. Mohr
Relax without distractions.
Your new favourite sleep mask. Light as a feather. Better padding. And blocks light 100%.
Comes with soft ear plugs.
Whether at home, on the road, or on exhausting long-haul flights: This mask helps you fall into a deep, restful sleep in no time. The black velvet keeps light out completely.
Relax without distractions.
The around 2cm (7⁄10") thick velvety pad is super soft and gently envelops the eye area without pressing against your eyelids. The nose bridge adapts to the contours of your face for a perfect fit without any pressure. Use the hook-and-loop fastener to adjust to your head size. A forehead pocket keeps the soft ear plugs right at hand. You will not be bothered by movement or sound as you relax in total darkness.
100% polyester. Measures 68 x 9cm (26.7" x 3.5") (L X H). Weighs a mere 30g (1 oz).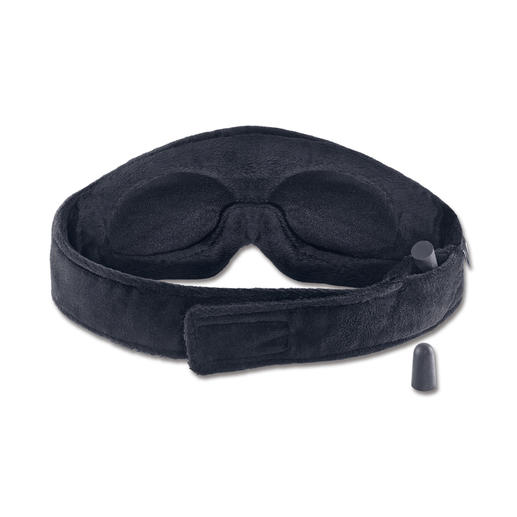 Be the first to review this product