07.04.2020 - We are still here for you. Standard delivery currently takes about about 5 to 7 working days. More
Ultrasound Toothpaste, 75ml (2.53 oz)
No abrasive substances to damage teeth and gums.
This toothpaste was developed specifically for ultrasound toothbrushes.
The safe ultrasonic waves create millions of tiny air bubbles. These bubbles implode, removing food debris, plaque, bacteria, etc. and also gently remove stains (nicotine, coffee, tea). At the same time, the ultrasonic waves penetrate deep into the gums, improve blood circulation and prevent inflammation. Dental floss and mouth wash are a thing of the past.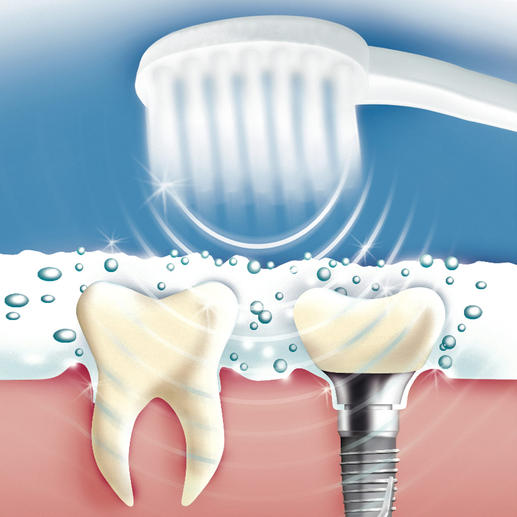 Be the first to review this product