Much more hygienic: The electric pedicure with suction function.
Thoroughly removes calluses electronically and sucks up the loosened particulates at the same time.
No comparison with conventional, electric pedicures: The brilliant PediVac™ quickly and thoroughly removes rough skin and sucks up the abraded particulates right away. Instead of unhygienically falling to the ground or being disbursed in the air, the powdery dust is collected in the closed receptacle – which can be easily emptied with a single motion.
Up to 2,000 rpm remove even thick calluses and cracked heels.
Simply adjust the strength level (2,000/1,500 rpm) and move the PediVac™ back and forth easily over the callus. In no time at all, the skin is delicately loosened and rough patches of skin are smoothed. You can also easily reach hard-to-reach places on the heels and under the balls of your feet. No risk of injury.
Lithium-ion battery (instead of expensive batteries).
Operating time approx. 1 hour, charging time via USB approx. 1 hour (cable included).
Handy and compact. Ideal for travelling.
Made of robust ABS plastic and aluminium. Measures 6.5 x 9.5cm (2.6″ x 3.7″; diameter x H), weighs 140g (5 oz). Incl. 2 washable grinding pads (coarse/fine; others available separately) and cleaning brush.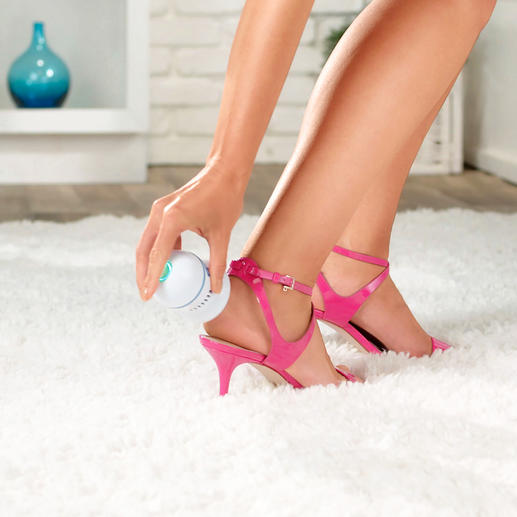 Be the first to review this product