DentaPic Sonic Tooth Cleaning Set, 4 pieces
DentaPic Sonic Tooth Cleaning Set, 4 pieces
Radiantly white and well-kept teeth using sound. Now simple and safe at home.
The ingenious DentaPic Sonic effectively removes plaque, discolouration and tartar. Down to the narrowest spaces.
The DentaPic Sonic ensures better dental hygiene in areas where toothbrushes cannot reach. 3,000 vibrations per minute can penetrate even the smallest spaces and remove plaque, residue, discolourations and even tartar. Gentle, but thorough.
With 2 attachment heads, mouth mirror and LED light – for safe, residue-free cleaning.
To remove tartar, use the ergonomically shaped stainless steel point. The silicone attachment helps to gently remove stains and residue. A built-in LED brightly illuminates the application area.
Cordless and compact. Ideal for use on the go and while travelling.
Works with a 1.5V micro battery (sold separately). Non-slip handle made of plastic and silicone. Total length approx. 15cm (5.9″), weighs 200g (7.05 oz). Also suitable for crowns, veneers and braces.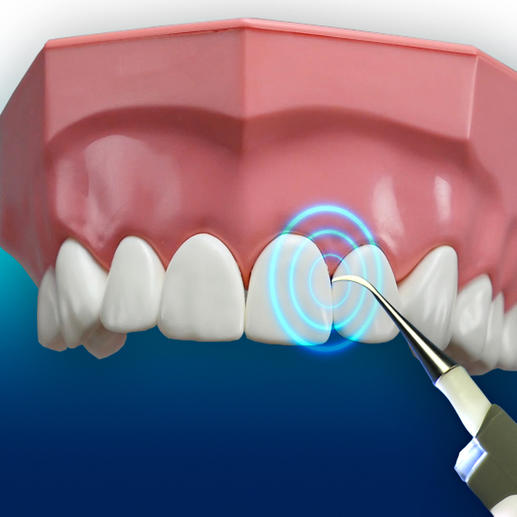 Be the first to review this product