Reflector Folding Shopping Bag and Gym Bag Backpack
Reflector Folding Shopping Bag and Gym Bag Backpack
The reflective folding shopping bag and backpack is much safer. From reisenthel®.
Highly visible in the dark. Tear-resistant, sturdy and much more durable than plastic bags.
By day, the foldable shopping bag and trendy backpack with its gym bag look appear slightly silvery and are real eye-catchers. But best of all; as soon as a light shines on them in the dark, they glow remarkably brightly. So you are much more easily visible in the evening and in bad weather. On foot and by bike.
Reflective premium polyester. Tear-resistant, water-repellent, reusable.
Extremely strong and robust despite its low weight. And even machine washable (cold wash).
The versatile gym bag backpack is ideal for shopping, travelling, sports equipment, and so on. And as a stylish handbag substitute.
Spacious 14-l compartment, can be closed with a drawstring. Zip compartment on the outside. Measures 36 x 45cm (14.2″ x 17.7″) weighs 140g (4.9 oz.). Carries up to 8kg (17.6 lb) and keeps both hands free. Outside zip pocket.
The ingenious folding shopping bag has an opulent volume of 15 litre and a tiny packing size. Fits in any jacket pocket.
When folded, not larger than a pack of handkerchiefs (6 x 12 x 2cm/2″ x 4.7″ x 0.8″), attached with a rubber band. Open 43.5 x 60 x 7cm (17.1″ x 23.6″ x 2.8″). Weighs 150g (5.3 oz). Carries up to 10kg (22 lbs). In approx. 50cm (19.7″) long handles also comfortable to carry on the shoulder.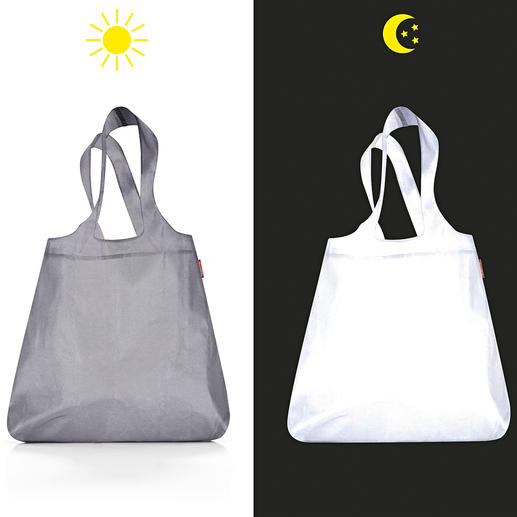 Be the first to review this product