The belt bag is the it-piece of the designer.
From the Italian sophisticated label Pinko in the popular round shape. Of high-quality calfskin. And for a great price.
Highly fashionable look, first class quality...and all at a really fair price. The former, not very attractive, purely practical accessory has become a luxury bag. Pinko's creation of the popular little belt bag is a real lucky find. Because it doesn't lack anything from the current luxury variations from the big designers, but those cost at least five times more.
In the trendy colour nude rose and in classic black.
Style and colours are highly combinable and fit in with innumerable looks – from elegant to casual-sporty. In addition, the bag can also be worn a light and even highly fashionable cross-body. The high-quality calfskin and the silver metal details on the closure and the straps underline the elegant look. The swallows typical for the label naturally aren't missing, and are particularly sophisticated tone on tone.

17 x 14 x 5.5cm (B x Wx H). Calfskin. Lining: 50% nylon, 50% polyurethane.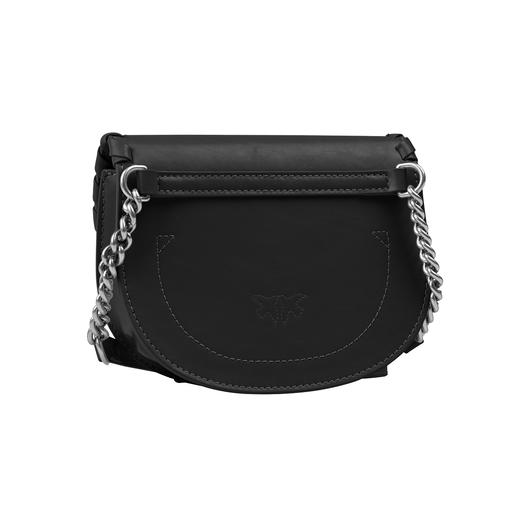 These on-trend pieces go well with 'Pinko belt bag':
Be the first to review this product