Trendy design in classic sophisticated colours and opulent sizes.
More sophisticated than most: The Leo scarf from TWINSET.
Leo patterns are fashionable classics. To give it some innovative spirit, many fashion companies have been experimenting with sometimes daring colours and strange textures. TWINSET remains close to the natural example with this black-brown-beige spotted design. Because the original can't be exceeded in its beauty.
High quality jacquard knit. In the popular XL size. Made of scratch-free soft yarn.
The scarf is less susceptible to pilling than many of wool – and softer on sensitive skin. It never wears out. Narrow sides with fringe. Woven TWINSET logo.

200 x 68cm (78.7″ x 26.7″). Colour: Beige/Camel/Black. 100% acrylic. Hand wash.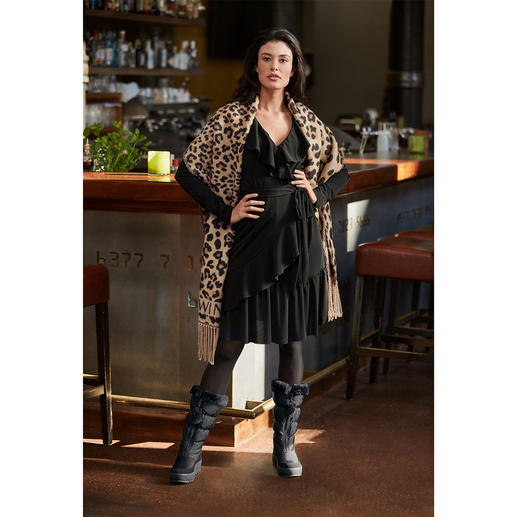 Be the first to review this product