Plomo o Plata XXL Triangular Shawl
Plomo o Plata XXL Triangular Shawl
Leopard skin print, flowers & camouflage: The XXL triangular-shaped shawl combines the important pattern trends of the season.
Oversized scarves and shawls are very popular now, especially those with a triangular shape. Trend label Plomo o Plata has created an ingenious fusion and combined leopard and camouflage print with a splendid floral patterns. Another brilliant aspect is the styling possibilities, because you can use it as a voluminous scarf, lavish stole or gossamer cape. Made of a fine blend of cotton and cupro: Soft, light and warming thanks to its opulent size.

Size (L x W x H): 280 x 200 x 200cm (110.2″ x 78.7″ x 78.7″). 50% cotton, 50% cupro. Colours: Pink and rose nuances, beige, black and green tones. With striking neon-pink piping. Dry clean.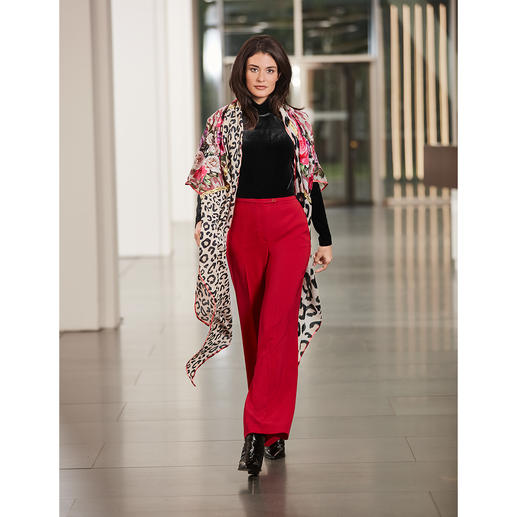 These on-trend pieces go well with 'Plomo o Plata XXL Triangular Shawl':
Be the first to review this product