Loevenich Fleece Headband
Loevenich Fleece Headband
Loevenich turns sporty fleece into an elegant fashion accessory.
Headband with stylish knotted detail.
Headbands are bang on-trend, but the ones made of cuddly fleece can often be found in sports shops only. This one by German hat company Loevenich is the elegant exception: With the refined knotted detail, it is an eye-catcher off the jogging track as well. A warm, non-allergenic and scratch-free cold protection for the forehead and ears.

Width: 10cm (3.9"). 100% polyester. Machine washable.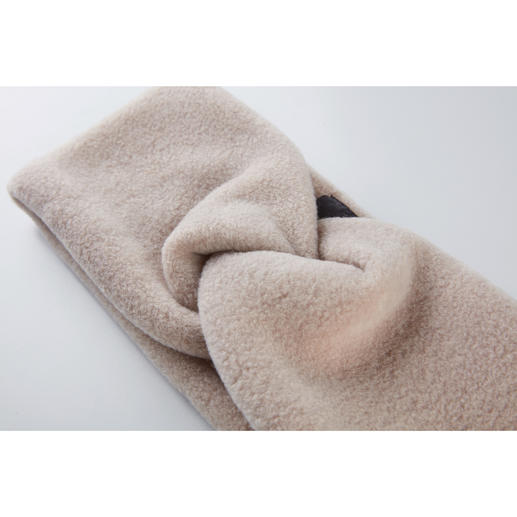 Be the first to review this product