This cap has been the headgear of seafarers on the Breton coast for generations. Today, it is the new favourite accessory of fashionable people. But instead of some designer cap, this is the original from Brittany – by sea and sailing specialist Saint James from France – and it's traditionally decorated with a shiny border and cord.

70% wool, 30% polyamide. Lining: 100% polyester. Colour: Navy.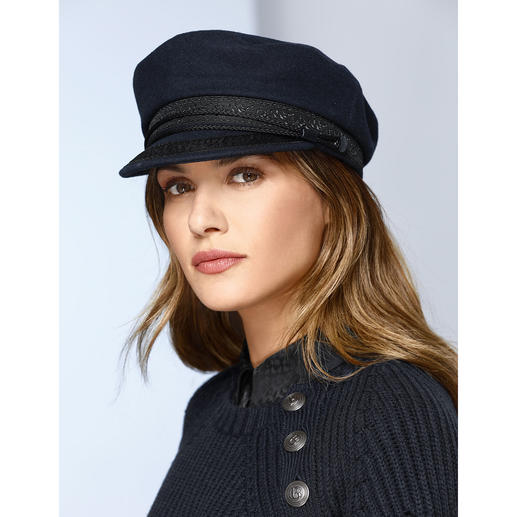 By Michael C. on 24.04.2018
Fashionista
Being great fans of Breizh - Bretagne - Brittany, when my wife decided that she needed a hat to wear in inclement weather then it had to be a 'real' Breton Cap. The cap is brilliantly made, as you would expect from the manufacturer who caters for the Breton seafarers, and she is very pleased with it. Now she can wear it with pride when we next return to Brittany and mix with the Breton fisherfolk...!!