Céline Robert Merino Felt Cloche
Céline Robert Merino Felt Cloche
This is how elegant a weatherproof hat can be.
Feminine cloche shape. Soft merino wool felt. Stylish black. Made in France, by Céline Robert.
The distinctive bell-shaped hat with bows is reminiscent of the sophisticated look of elegant ladies from the golden 20s. And this cloche hat is not only a decorative accessory, but when required it also offers stylish protection against the weather: The felted merino wool is pleasantly warm, keeps the wind off and lets drizzle just drip off. In addition, the natural material is breathable, dirt-resistant and it hardly absorbs any odours.
Hat-making craftsmanship with family tradition since 1905.
Since 2011 Céline Robert has belonged to the "Entreprises du Patrimoine Vivant". The French government gives this seal of approval to companies that keep the legacy of their special know-how alive and cultivate traditional craftsmanship.

Colour: Black. 100% wool. Dry clean only. Made in France. Exclusive to Fashion Classics.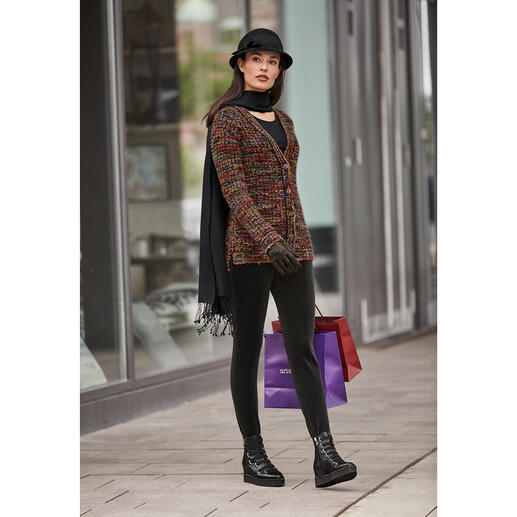 These on-trend pieces go well with 'Céline Robert Merino Felt Cloche':
Be the first to review this product