The better ear plugs: Selectively filter noise instead of just blocking it out.
Especially soft and comfy to wear – no unpleasant pressure – you'll hardly know they're there.
Nothing like ordinary earplugs which usually seal the ear completely (and often cause an unpleasant feeling of pressure). These soft lamellae earplugs adapt to fit your ear canal without poking or pressing. And thanks to different acoustic filters, the "Road" and "Sleep" earplugs buffer sound at different intensities and differentiate between frequencies. The result: Harmful noise or annoying night-time noise is significantly reduced. But you can still hear warning signals (such as alarm clocks, smoke detectors, car horns, sirens). And you can still communicate with other people.
Made of soft silicone. Clean with soap and water. Tested according to EN 352-2. Weigh 1.6g (0.06 oz) per pair.

*  The SNR value (Single Number Rating) constitutes average buffering of all frequencies.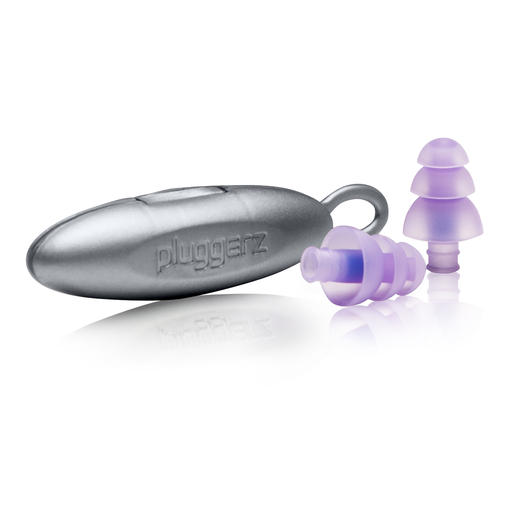 Be the first to review this product