Extremely wind-resistant.
Also ideal in summer.
Extremely wind-resistant.
Also ideal in summer.
The enormous umbrella for the perfect host.
5ft9" in diameter (!). Provides shelter from the rain for up to 7 people. Remarkably affordable.
Keep this 180cm (5ft9") diameter umbrella next to your entrance – as a prominent symbol of your hospitality. Under this spacious umbrella, you can keep your guests dry while escorting them to their car, even in the pouring rain – and say goodbye to them completely protected from the wind and rain. Also provides a stylish service in your office, law firm and restaurants.
Extremely wind-resistant.
The 8 spokes are made of highly flexible fibreglass and ensure that the hardwearing black polyester fabric canopy remains permanently taught, even in gusty weather. The 16mm (!) thick fibreglass handle solidly reinforces the design.
Also ideal in summer.
As an effective sunscreen in the garden. With traditional safety catch and soft grip. Measures 128cm (4ft) in length. Weighs a mere 940g (2 lbs), despite its size.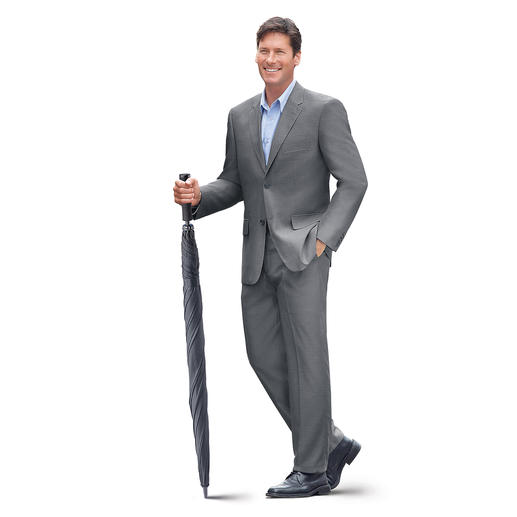 By Colin M. on 11.12.2018
Huge high quality umbrella
I am delighted how high and wide it is. It is tall enough for me to put it in the umbrella holder on my trolley and it will be above even a tall person's head which is what I wanted most of all. Its width will keep all my electronic equipment dry which I didn't expect. It is made of high quality materials