Cosmetics Bag with Power Bank
Cosmetics Bag with Power Bank
Currently, probably the most fashionable smartphone gadgets are from Berlin. By Iphoria.
Stylish storage for your cosmetics. Charging functionality for your smartphone and tablet.
The label Iphoria, founded in 2012, stands for euphoria in the digital age. The original accessories from the Berlin designer Milena Jäckel transform practical and essential smartphone technical equipment into real fashion statements.
Favourite of the fashion news media and fashion bloggers, many stars and celebrities.
The zipped pouch with kissing mouth (one of the signature motifs of Iphoria), does not only offer space for powder, mascara, lipstick etc., it also contains a 2,600mAh power bank plus a USB 3-fold adapter (micro-USB, Apple devices: 30-pin and lightning®), which lets you recharge your mobile devices on the go and at any time.

Size 18 x 8 x 7cm (7.1" x 3.1" x 2.8"). Material: PU.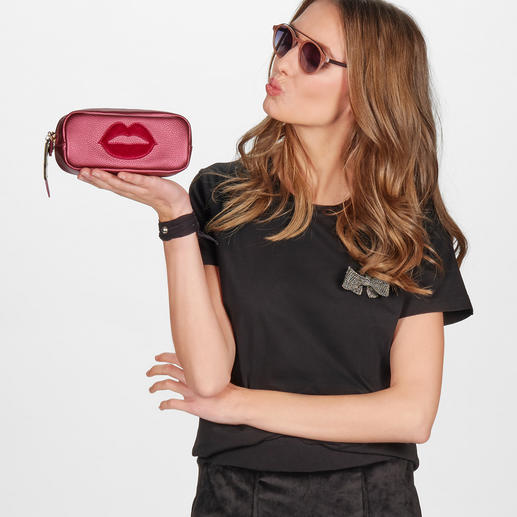 Be the first to review this product