The webshops - Guided Tour
Welcome to Pro-Idee's webshops.
Discover Pro-Idee's world of shopping and find out about our Concept Store and the Fashion Classics Shop. Where a modern layout, an comfortable navigation and a result-optimised search engine await you.
Overview of the webshops: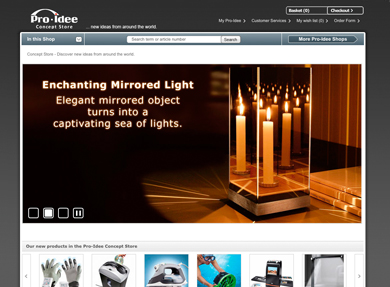 Pro-Idee Concept Store
In the Pro-Idee Concept Store you'll find unusual and frequently (still) unknown quality products from all over the world.
It's where you'll find the most interesting discoveries, the latest gadgets and outstanding innovations we've brought home from our many travels for you.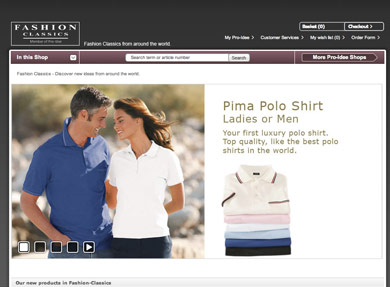 Fashion Classics Shop
This is where the true classics in the world of fashion may be found. The products that stand above short-lived fashion trends and are characterised by superior quality, design and longevity.
Discover exceptionally outstanding classics by famous designers and small manufacturers in the Fashion Classics-Shop.
Simple navigation – to help you easily find your way around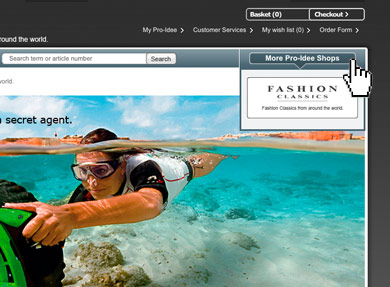 Switching between shops
Conceivably easy: The other shop is just a click away.
The great thing is: Your shopping basket will "go with you".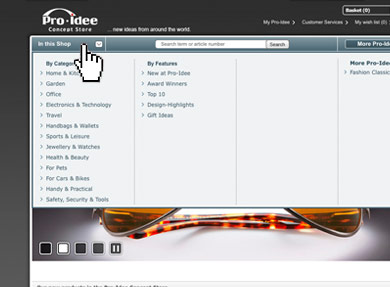 Overview of all categories
The navigation is identical in both shops – which simplifies finding your way around and makes shopping easier.
Just use the "In this Shop" button to navigate within the shop. This is where you'll find a clear listing of all the shop's topics and categories.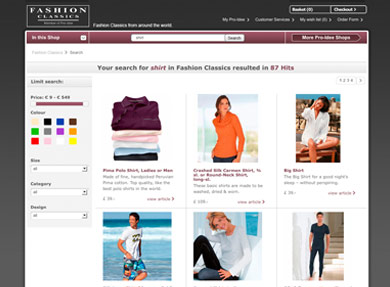 Comfortable searches
Our intelligent search engine with comfortable filters will help you find the products you want even more quickly.
Clever: The search engine will display the results from within the respective shop first. Hits in the other shop will also be presented and are just a click away.
---
Do you want to know more about our shops?
Or do you have any tips or suggestions or just want to comment on something?
We look forward to receiving your feedback.
We hope you enjoy our Pro-Idee webshops,
Your

Pro-Idee Online Team.