Ingenious walking poles for 77% more calorie burn.*
Train more effectively thanks to patented spring resistance. Evidenced by a study by the Modo Sports Academy, Sweden.
It's not only in terms of calorie consumption that these active walking poles perform better than conventional ones: With each step, you encounter the resistance of the 20cm (7.9") long springs – and activate about 90% of the total body muscles. This intensifies your training and increases energy consumption. By strengthening the abdominal and back muscles, your posture becomes more upright, relieving strain on the spine, hip and knee joints. In addition, the gentle spring is a boon for shoulders and elbows.
4kg (8.8 lbs) resistance. For beginners and recreational athletes.
Infinitely adjustable in length from 110 - 155cm (3.6ft - 5.1ft). Made of super-lightweight aluminium, each pole weighs just 360g (12.7 oz). Sturdy carbide tip. Attachable rubber tip. Skin-friendly cork handles. Adjustable neoprene wrist strap with hook and loop fastener. A training book with 20 effective exercises is included. Made in Sweden.
*According to a study of 15 selected people at the renowned Swedish Modo Sports Academy.
The calorie consumption was measured a) during normal walking, b) when walking with conventional poles and c) when walking with these active walking poles. The result: Compared to normal walking, walking with conventional poles resulted in an increase in calorie consumption of 38%, walking with active walking poles showed as much as a 77% increase. Study from December 2012.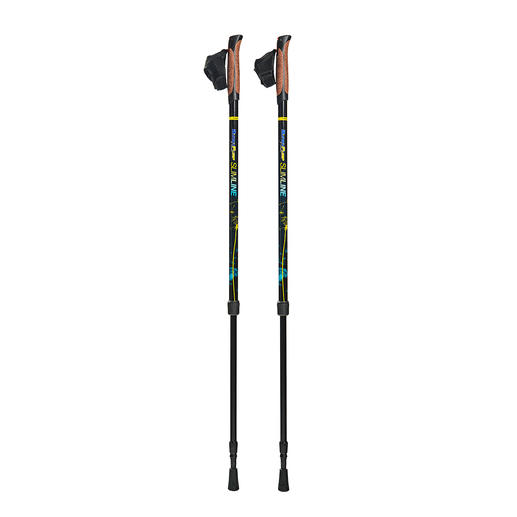 Be the first to review this product