Seldom Double-faced Men's Cardigan
Seldom Double-faced Men's Cardigan
A great feeling throughout the year: Fine merino wool on the outside, soft Giza cotton on the inside.
Wonderfully warm and scratch-free. From the Westerwald knitwear specialist Seldom.
Using a rare plating technology, two different threads are knitted in such a manner that one forms the inside and the other one the outside of the cardigan. As a result, this hooded cardigan is much lighter than conventional double-layered jackets.
Only super-soft, organically grown Giza cotton from Egypt touches the skin.
The outer side, made of extra fine merino wool, keeps you warm and also makes the jacket shape-retaining and resistant to pilling. It's perfect to wear to the gym, looks casual with jeans and is a cosy extra layer for when it's cold. Finished with comfortable ribbed cuffs and hem.

Casual, straight style. Colour: Light grey . Length in size 40 approx. 68cm (26.8″). 50% wool, 50% cotton. Machine washable.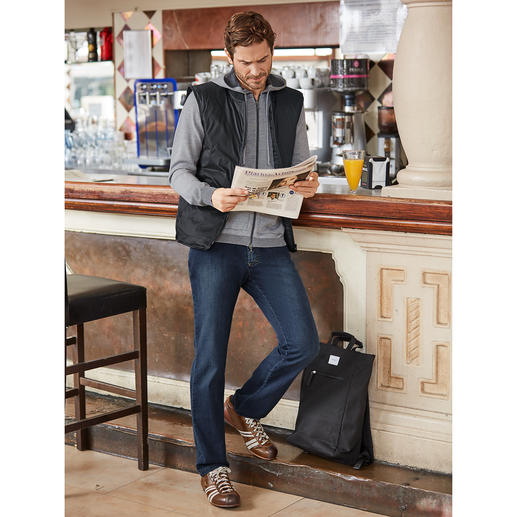 Be the first to review this product