Original California Car Duster
Original California Car Duster
The "feather duster" for the car. Cleans without water and protects the paintwork.
Car care from the USA: Fast, easy and economical.
It's never been so easy to remove dust from your car, without using water or any cleaning products. Just dust off your car with the Original-California-Car-Duster. Simply sweep the thick cotton mop right over your car's bodywork. Once is enough.
The 40cm (15.75") long handle means that you can comfortably reach to the middle of the roof. You'll remove dirt without scratching the paintwork. The secret lies in the waxed wool threads which pick up every speck of dust without scratching.
The set contains a large brush for the exterior and a small brush for the interior. You'll find the Car-Duster especially useful in summer at times when your car is covered with an unsightly film of dust.
With regular use, your car will gleam as it would under the California sun, so you won't need to wash it so often. The Car-Duster will soon pay for itself, costing about the same as 5 car washes.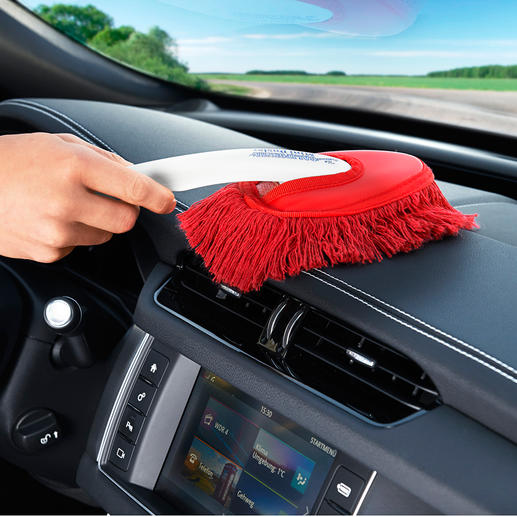 Be the first to review this product