Hard-wearing yet soft at the same time: The one and only genuine Donegal boot socks by Corgi/Wales.
Their thick, soft wool can even replace slippers.
The hard-wearing Donegal yarn can be recognised by the countless nubs in the knit. The traditional Welsh knitwear producer (and court supplier to the British royal family) Corgi is particularly fond of using this material for its legendary boot socks.
The versatile version of good socks.
The length is perfect for wearing in boots. When turned down they also go well with ankle boots. And thanks to the thick wool, they can even be worn instead of slippers. In three fashionable block stripes. Made on hand knitting machines.

Colour: Blue/grey/burgundy. Material: 80% wool, 10% silk, 10% cashmere. Hand wash. Made in Great Britain.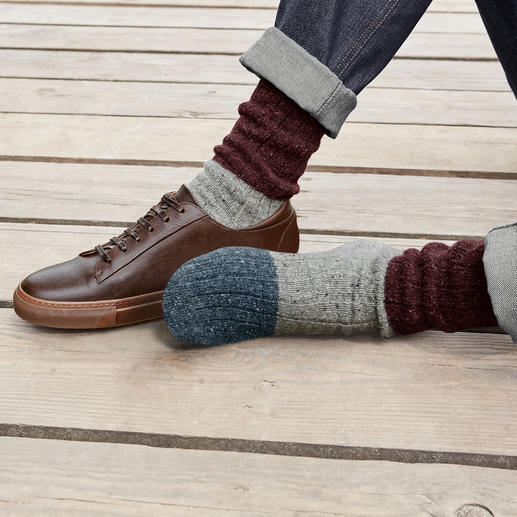 Be the first to review this product