A rare find – the perfect grey jeans.
As easy to combine as indigo blue, but a lot more subtle.
These grey jeans have all the advantages of blue denim (durable, versatile, easy to combine, a good fit), but are a lot more subtle and much more difficult to find, because only a few denim weavers can get the right yarn combination. The fine black and bright grey cotton yarns are woven into a soft denim fabric. The result is a supple, lightweight and very comfortable material with a very elegant colour. Thanks to a special wash, these jeans also have a refined used look. Stretch ensures comfortable freedom of movement and gives a superb fit. Not only the fabric, but also the dynamic waistband is made of comfortable stretch fabric.

On-trend five-pocket design. Inseam in size 34″R: 84cm (33.1″). Leg width at hem: 40cm (15.7″). 90% cotton, 9% polyester, 1% elastane. Machine wash. By Club of Comfort: Tailored men's wear, since 1954.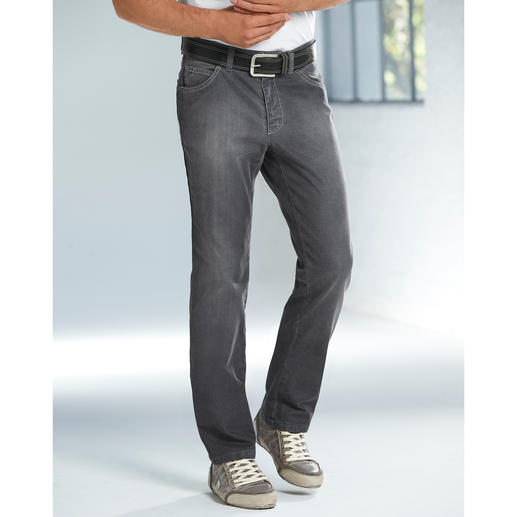 Be the first to review this product