07.04.2020 - We are still here for you. Standard delivery currently takes about about 5 to 7 working days. More
Zeha Retro Football Sneakers
Zeha Retro Football Sneakers
Unchanged design. Modern quality.
Original fifties design: The GDR football shoe "Liga" by Zeha.
The Berlin cult brand once equipped the East German athletes.
In 1897, designer Carl Häßner founded Zeha, which became a cult brand between 1920 and 1960. Olympians in over 60 disciplines wore the shoes with the distinctive double stripe. In 1993, however, the company closed down – until it was revived in 2002 by two East Berlin designers. One of the current bestsellers are these retro football shoes.
Unchanged design. Modern quality.
These shoes have the shape and look of the original "Liga" football shoe, which was designed by Carl Häßner in the 50s. Many top players have worn them. Today, the material used is leather which has been vegetable-tanned without chromium additives. It is very soft, but nevertheless hard-wearing. As a replacement for the steel studs used in the originals, the shoe has an abrasion-resistant rubber sole, which ensures a good grip.

7-eyelet lacing. Upper, lining and insole: Leather. Outsole: Leather/rubber. Made in Portugal.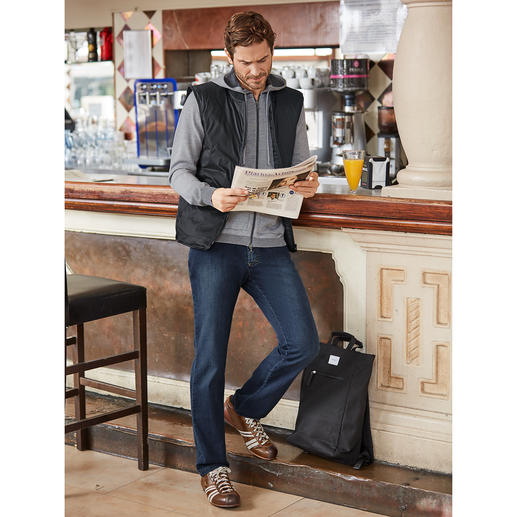 Be the first to review this product