Original postman shoes from England.
Hand-made in Wollaston, Northamptonshire since 1881.
It's hard to imagine, but in the past postmen delivered the post exclusively on foot. This meant that they walked hundreds of kilometres in the course of a year. That's why extremely hardwearing and at the same time comfortable footwear was a real blessing for them.
Traditionally Goodyear welted for over 130 years.
The flexible welt seam makes the shoes wonderfully comfortable and is far superior to any gluing method commonly used for cheaper shoes. Plus, shoes that are hand-made in England are usually much more expensive.
The soft PVC sole "Sole of Air" increases wearing comfort.
In addition, the material insulates effectively against the cold ground. The uppers are made of pure calf leather, which becomes softer over time.

Upper: Leather. Lining: Leather/textile. Insole: Leather. Outsole: Rubber. Made in Great Britain.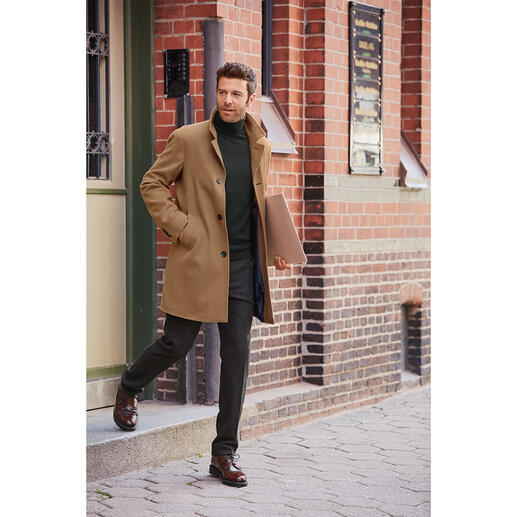 These on-trend pieces go well with 'English Postman Shoes':
Be the first to review this product