The airy panama shirt by Derek Rose of London.
Particularly breathable, light and comfortable.
A smart lightweight shirt that makes you feel comfortable even in a heatwave is hard to find. This generously cut short-­sleeved shirt by Derek Rose is made from a fine, airy panama weave rarely used to make shirts. The fabric is one of the very finest varieties of cotton – superb quality combed Egyptian cotton. The robust weave incorporates thousands and thousands of tiny "ventilation holes" which allow the air to circulate and transport moisture to the surface. Yet it is not sheer.
The perfect classic.
The Kent collar always looks smart. Thanks to the fine structure of the weave, this Panama shirt is particularly versatile – it will go equally well with casual cotton suits, jeans, Chinos and Bermudas.

Generous cut. Length in collar size 16": 85cm (33.5"), sleeve length: 27cm (10.6"). 100% ­cotton. Machine washable. Exclusive to ­Fashion ­Classics.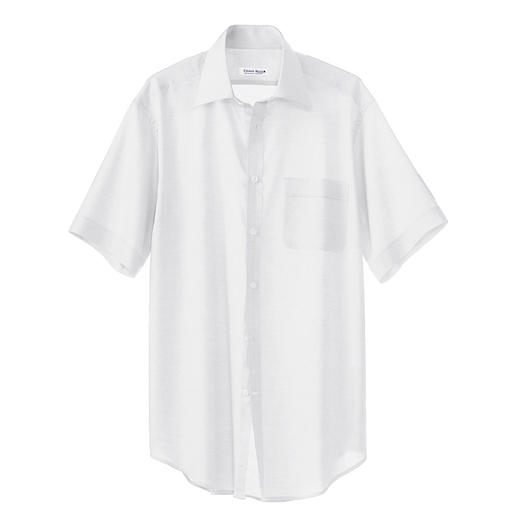 Be the first to review this product