Ingram Checked Seersucker Shirt
Ingram Checked Seersucker Shirt
Airy, woven seersucker with classic check pattern. Yet not too informal looking.
The perfect summer shirt for both smart and casual outfits. By Ingram.
The neat gingham check and classic business shirt style make this summery seersucker shirt look more groomed and elegant than most similar ones. You can even wear it with a navy blazer. Plus, depending on dress code, it is smart enough to wear to work.
Low-crease and easy to pack. Hardly any other material feels as cool and refreshing to wear as seersucker.
The fine cotton yarns are initially stretched loose and taut, then subsequently woven into smooth and subtle crêpe stripes. As only 30% of the dimpled fabric actually touches your skin, it feels airy to wear. In addition, heat is kept at bay and air can circulate.

Slightly tailored shape. With medium cut shark collar. Length in collar size 16″: 79cm (31.1″). Sleeve length: 66.5cm (26.2″). Colour: Navy/white. 100% cotton. Machine washable.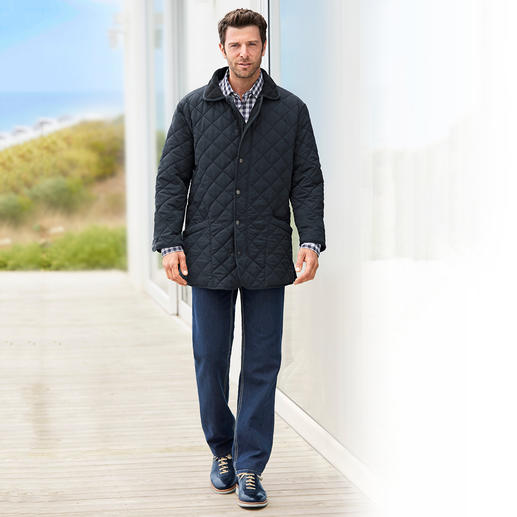 Be the first to review this product